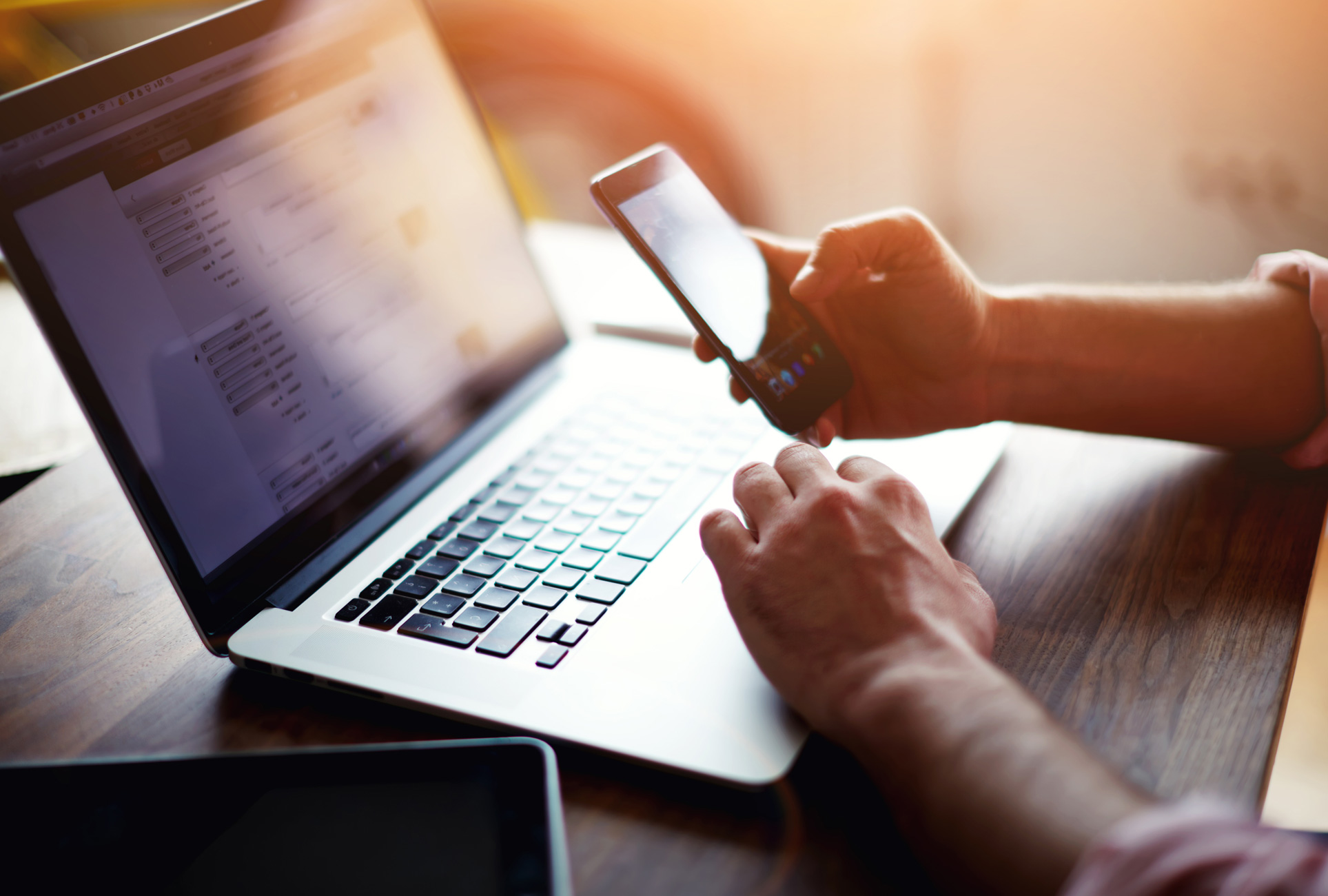 At Isosec we take our responsibility of supporting the NHS extremely seriously and are totally committed to ensuring continuity of care during the outbreak of coronavirus. This is a new and constantly changing challenge for the NHS and the health ecosystem. 
In view of the fast moving situation, Isosec is receiving a large number of enquiries for our Virtual Smartcard solution in an effort to provide fast and simple flexibility for the NHS workforce to work from home and other remote locations.
We've implemented a fast-track procurement and deployment process and prioritised resources to ensure we can help our customers quickly and efficiently.
This guide will help you understand what Virtual Smartcard is and how you can quickly adopt and deploy the solution to your home and remote clinical workers.
What is Virtual Smartcard and how does it help with home and remote working? 
Cloud based Virtual Smartcard is fast and simple to deploy for access to NHS Spine enabled applications without the need for a physical smartcard reader or smartcard

Uses 2FA so it is secure

Works via self service so clinical workers can enrol remotely and unlock their Virtual Smartcard without the need to travel or meet face to face or pick up a physical smartcard

Enables RA teams to issue and manage Virtual Smartcards remotely so no face to face with clinical workers is required

Allows RA teams to also operate remotely/from home
How quickly can it be deployed?
It's fast and simple to deploy. It's a cloud based solution and requires only local client software for the RA team and the Isosec Identity Agent for the user

It can be set up within 24 hours and we have a well defined process for what resources are required

Virtual smartcards can then be issued straight away

User enrolment and management is self-service 24/7

Virtual Smartcards can be time limited for temporary use if required

Full KPI platform provides complete audit trail of usage for full IG 
How can my NHS organisation get going quickly with Virtual Smartcard?
We understand that standard NHS procurement in the current situation could be prohibitively slow. In order to help streamline and simplify the process, we have put the following process into immediate action to ensure fast access and delivery of Virtual Smartcards.
We will accept orders without an official NHS Purchase Order. All we ask for is a confirmation email from a suitable person in authority and we will process orders accordingly.
As a result of waiving the official Purchase Order, we will allow extended payment terms on request, case by case.
Due to current demand, we've put into place prioritised and fast track delivery to make sure we can meet requirements quickly and effectively. We have immediately re-allocated additional internal resources to maximise delivery capability. It is our intention to be able to commence a fast track installation within 24 hours of customer order.
We've increased our support resource availability to ensure we can deal with the increase in customer calls relating to COVID-19 and how Isosec can help.
Isosec is well positioned to handle the impact of the current health crisis. All Isosec core systems are cloud based and can be managed, operated and supported from any location by our team.
Isosec already has a full flexible workforce capable of operating at 100% efficiency whether operating at home and office locations.
Isosec are following government advice on a daily basis and ensuring the health and wellbeing of our staff. By doing this, we can ensure we provide the NHS with the support they need right now.
Isosec Contacts
Both the Isosec CEO (Michael Latimer) and CTO (Marc Poulaud) are available at any time to help. Please do not hesitate to call either of them. Their phones are on at all times:
Michael Latimer – 07340 741981 (michael.latimer@isosec.co.uk)
Marc Poulaud – 07718 20990 (marc.poulaud@isosec.co.uk)
Our commercial team are ready at all times to help too:
Steve Kean – 07501 696308 (steve.kean@isosec.co.uk)
Rebekah Pyatt – 0764 777609 (rebekah.pyatt@isosec.co.uk)
For any marketing or communication matters, please contact:
Claire Thorpe – 07950 042 950 (claire.thorpe@isosec.co.uk)
Or you can also contact us on our office numbers:
Main – 0161 376 3570 or info@isosec.co.uk
Support – 0161 974 5520 or support@isosec.co.uk