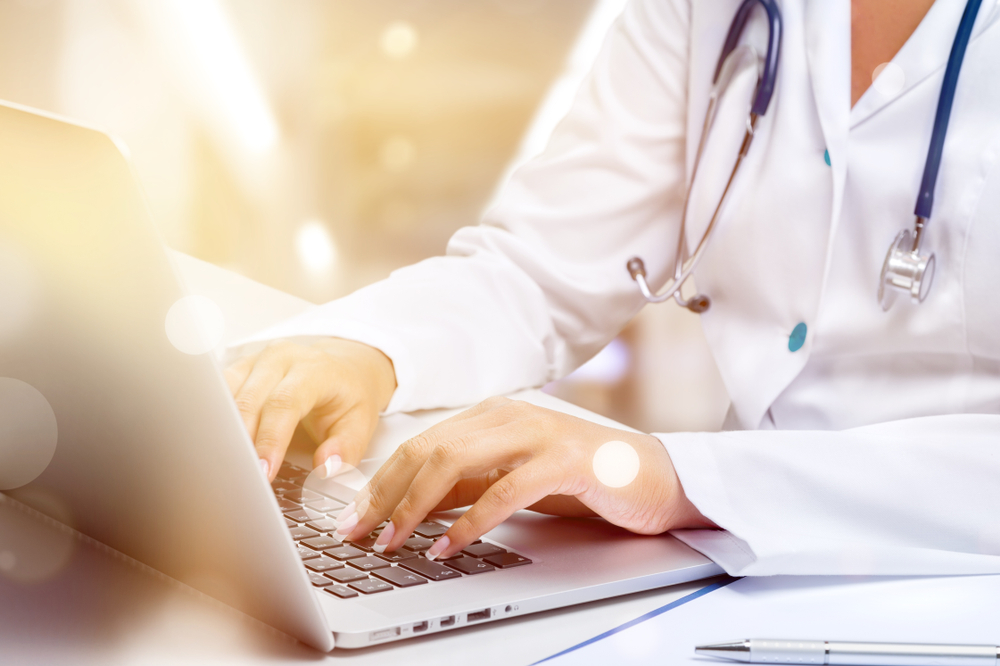 The development of NHS technology infrastructure is ever growing – when it comes to new solutions available on the market, there's an abundance of choice being offered to NHS Organisations. Deciding on and investing in the next step of tech transformation is one thing – but how can Trusts meet the pace of investment with the pace of deployment? Claire Thorpe, Head of Marketing discusses the key elements to driving adoption of technology once the investment has been made after discussions with experienced NHS technology leaders who live and breathe technology adoption.
In my previous article, I discussed how referral was the backbone to our business at Isosec – ensuring that our customers are happy with their solutions and services from us, which in turn gives us some fantastic reference sites, and helps other Trusts evaluate us. 
We recently did our 2019 customer survey and from the overall results and follow up conversations with customers it became apparent that we need to raise more awareness of our latest innovations  and help our customers drive adoption of technology once it's installed in their organisation. And just like our NHS customers, we know that it's one thing to be aware of solutions and to choose to invest in them, but it's another when it comes to implementation, driving usage and ultimately ensuring the best from the investment in terms of safe and secure access to systems, as well as saving time and money for the Trust.
In a complex system like the NHS we know adoption of technology isn't so straightforward. But, after my recent conversations with our customers, I'd like to share some advice from them that could help other Trusts drive awareness and adoption internally to get the best from their investment. Here we'll cover key topics like:

Communication

User engagement

Team alignment

Willingness to adapt

Agility
Getting aligned – on budget and business needs
When we engage with Trusts who want to know more about Isosec, it's often due to word of mouth from another Trust, or it could be a budget holder that is looking to invest in something fresh. Either way, when it comes to implementation, with various project plans and roadmaps within the Trust itself, the investment can often be made but the internal team isn't ready to implement. 
Our team work closely with Trusts to understand their business needs (93% of respondents to our customer survey indicated they were satisfied or extremely satisfied that we did) so it's not just about when the money is available, it's about when the Trust is ready to deploy too. Our delivery team work alongside Trust implementation teams to rapidly deploy solutions within a few hours, but if there's no one at the Trust that is 'freed up' or lined up to take on the project, it can hold things up in terms of the Trust benefiting from the investment they've already made. 
A System Manager I spoke with at one Trust, told me she thought alignment with her CIO was key to successful implementation. "In terms of budget and sales conversations with Isosec I'm not involved, [my manager] is dealing with Isosec at a budget level, and then she'll let me and the rest of the team about our plan to implement, so we're kept informed of upcoming products being installed into the Trust. Working with Isosec is great, the deployment team are on hand whenever we need a helping hand to get the solution in place quickly." 
It's key to get NHS IT implementation teams and system managers aligned with upcoming products coming in so they understand the benefits, why the Trust is doing it, and how to deploy it. Communication and agreed project alignment between stakeholders such as budget holders, Risk Assessors and System Managers seems like a simple thing to do, but we understand that Trusts are overloaded with numerous projects, and priorities change. So, let's look at other ways Trusts can get adoption in other ways if not in the first planned project. 
Changing priorities – how to adapt for adoption
Even if a team within a Trust is aligned, there can often be changing priorities and teams are taken off one project to another. So, one way we've helped resolve this is by working with our customers to identify other departments or teams within the Trust to see where our solutions best solve a problem, and if the timing is right internally within that department. We've found that sometimes Trusts may have planned to initially deploy our Virtual Smartcard solution in one department, but another department is more ready to adopt (such as A&E where time is precious and access to information is critical), so it's worth also thinking about other departments or staff within the Trust who are ready to adopt with resource, and could benefit from faster, more secure login to systems. 
We've also worked closely with Trusts to look at other issues they've had with their systems and adapted our own solutions to help resolve wider issues for NHS Trusts. One example is Blackpool, who were aware of Isosec's Virtual Smartcard, but weren't ready to adopt the solution. They did however see an opportunity to work with Isosec on another solution that was more pressing for them around Password Resets in the Trust. 
Password Reset Self Service: fast adoption makes for fast savings for Trusts
Matt Fife, Head of ICT at the Trust, said "we engaged with Isosec as we were aware of their Virtual Smartcard solution in use at other Trusts, we realised smart cards would be a great form of user verification authority. Isosec worked with us to understand our needs and adapted their already proven smartcard solution to produce a self-serve password reset solution. The solution helped reduce the burden of unnecessary support issues our support teams were tackling, and has overall improved the experience for NHS system users."
Whilst it's great that Isosec are an agile, innovative company who can quickly help Trusts reap the benefits of NHS purpose-built authentication tech, Matt also emphasised that internal engagement was key to getting adoption.
"Good implementation needs good communication. You need buy-in from the Trust to help with ensuring mandatory adoption from users, a firm service desk who understand the solution, so they can in turn help NHS staff who potentially resist or don't understand why they should change the way they work and adopt new technology in their day to day work. 
Once people are shown how to use it, they love it. Within the first week of implementation, we went from a few test users to 8,000 users of PRSS. Within three months of deployment, PRSS was resolving over 85% of our support calls, which is fantastic." To read the full Blackpool Case study download it here. 
Time for change
Change is constant, and when it comes to adopting new technology, it can be tricky for Trusts to keep with the pace of change. If you're ready to ride the wave of change and are looking for new ways to quickly adopt great innovative tech such as PRSS or Virtual Smartcard, get in touch with us today.