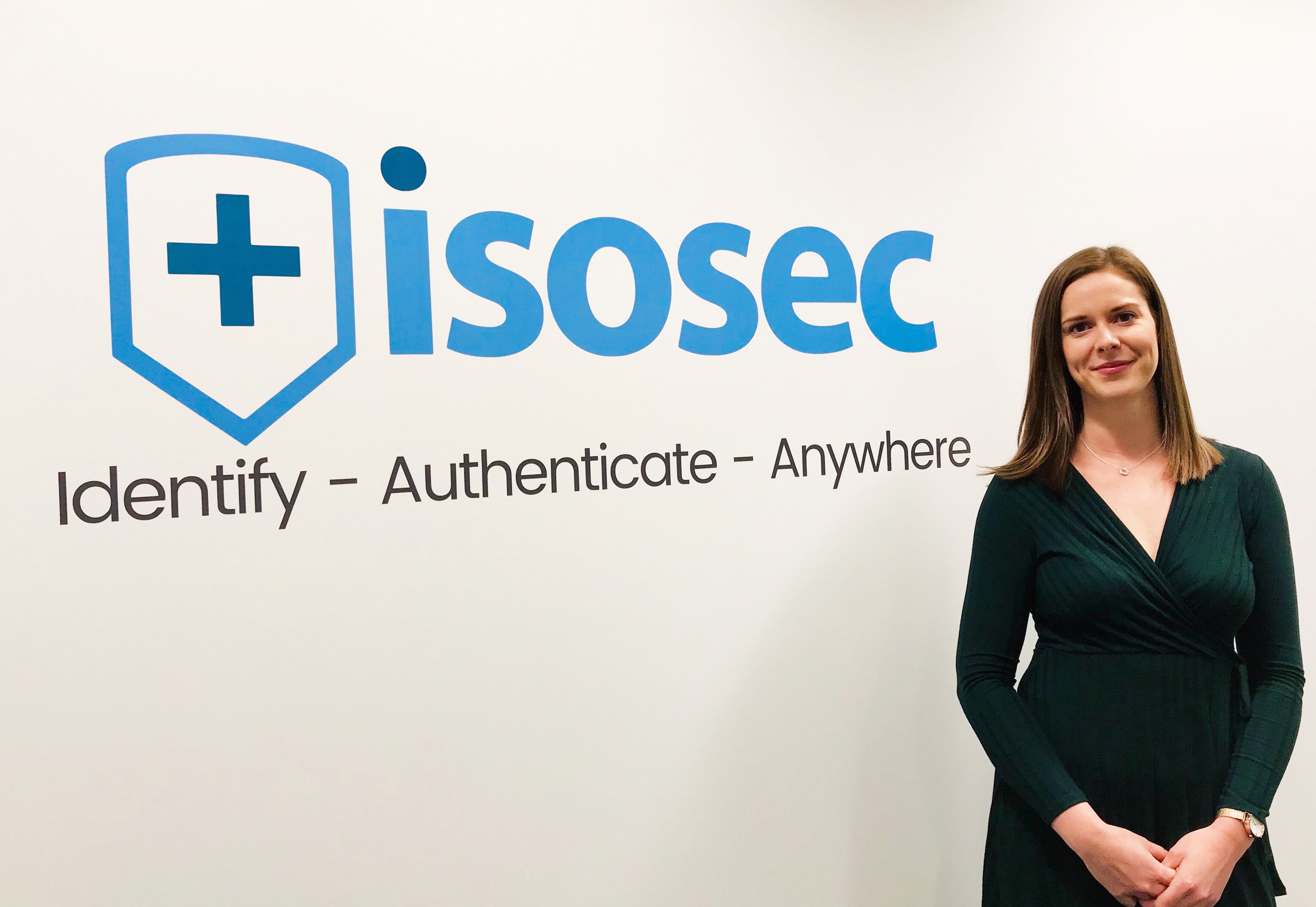 Claire Thorpe recently joined Isosec as Head of Marketing. In this article, she takes a look at the areas that are seemingly small but rapidly growing areas for both Isosec and the virtual authentication marketplace, and how innovation and automation in areas such as NHS e-referral and Virtual Smartcard are benefiting both patients and Trusts. 
The healthcare tech market is thriving when it comes to innovations supporting the systems that underpin our NHS, so they can focus on their primary purpose – providing excellent care services for all whilst improving patient outcomes. I've worked within the NHS tech provider space over the past decade, and when I think about the products that stand out for me, it's always the small, simple innovations that drive improvements at pace that have impressed me. During my time at EMIS Health I often worked on campaigns for vast EPR and secondary care systems, but when talking to customers it was always the products that implemented 'little and often' improvements, such as Web Pharmacy and NHS e-referral, that got customers raving about them. 'It just makes mine and my patient's lives easier' was always what it came down to. 
Referrals – the backbone of the NHS marketplace
When I joined Isosec, the first thing I needed to understand was our customers – as a marketer it's what drives me, and it's the first essential part of my job. What are our customer's needs, how are we trying to solve them, and how are we going about communicating that to them and the wider market? What is it that keeps our customers happy and referring us to other Trusts? Fundamentally, referral within the NHS ecosystem is what drives growth – it's all about networking and knowing where something has been implemented successfully before.  
I was delighted to find that Isosec's retention rate is excellent, and what keeps customers with us is that the team truly understands what our customers need, developing innovative technical solutions, and implementing them at pace.  It's a testament to the hard work we do as a team.
When I started to learn more about the Isosec products, it was one of those great incremental innovations that got my attention – using our Virtual Smartcard solution to help deliver NHS e-referral authentication automation.  E-referral automation is an ongoing challenge that NHS IT leads are tackling, and in my previous role heading up marketing for a personal health record provider, I was totally focussed at the patient end of the e-referral process. So when phrases like 'e-referral and robot process automation (RPA)' were mentioned during my early product discussions at Isosec, I was keen to find out more about the 'behind the scenes' workings of the system and how it was being delivered to the market.
Virtual Smartcard innovation joins the dots for NHS e-referral
The NHS e-referral system has clear benefits for patients – it makes the whole process quicker and easier for them. It also makes life easier for NHS staff, removing a very manual process vulnerable to human error, delays and poor patient outcomes. For Trusts looking to utilise the benefits of robots to handle such processes, being able to quickly and securely identify and authenticate system users is vital to the time saving. Virtual Smartcard is one of the great examples of Isosec innovation, it's delivered quickly and efficiently, and helps automate and virtualise a process that is lengthy and inefficient in its manual state.
Isosec works in partnership with a range of partners in the RPA space, helping Trusts deliver transformational work into their referral and automation technologies. One example is the work we did at East Suffolk and North Essex NHS FT, in partnership with Thoughtonomy. By adopting Isosec's Virtual Smartcard solution, the Trust was able to seamlessly authenticate their RPA Robots to the NHS Spine in real time, reduced referral time down from 25 minutes to just 5 minutes and made a saving of over £220k a year. The savings and efficiency improvements for the market are clearly significant, from this 'seemingly small' innovation. You can find the full case study in our resources library.  
This is one reason why I'm hugely excited about working with Isosec.  Whilst we've got some exciting initiatives ahead of us over the next year and beyond, it's our 'bread and butter' of constant customer feedback, technical delivery and relationship with our customers that absolutely drives the growth of our business, which in turn helps us improve our own referral rate through great partnership working in the NHS.