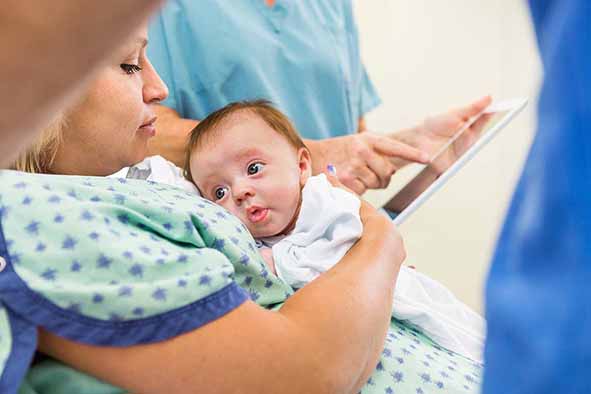 "Tariff proposal would see maternity spend increase by 8 per cent" Esther Oxford, Health Service Journal, 2nd August 2016
The recent HSJ article suggests that with the newly proposed NHS tariff system spending on Maternity could increase by £221M, a total increase of 8.3%.
Under existing policy, providers are paid according to which care pathway an expectant mother is assigned to. In order to assign pregnant women to the right care pathway, clinicians identify which "clinical complexities" and co-morbidities a woman may develop prior to birth. Women are they then assigned according to the NHS tariff system as standard, intermediate or intensive care pathways, with trusts paid more for the most complex cases.
As a result of the new tariff system, the proportion of women put on pathways providing intensive care is expected to rise from 7.1% of expectant mothers to 11.3%, while 38.7% of women on maternity pathways will be classed as intermediate – up from 27.3% at present. Consequently the proportion of women put on maternity pathways classed as standard – the least expensive tariff – is expected to fall from 65.5% to 50%.
This is great news on the surface but in Isosec's experience from working closely with Imperial College Healthcare NHS midwives is that the allocation of mothers to the correct category was not always given the attention it warranted. Consequently Trusts were missing out on a large amount of funding (and exposing themselves to potential risk). When the MIA Maternity app was adopted at Imperial College Healthcare NHS the data showed percentages of mums allocated to each category were far from NHS national averages. Senior midwives could soon see that there were some issues with the process (too many women being allocated almost by default to the standard category) and now provide education to their midwives to ensure that (approximately) £170k of potential additional income is recovered.
The moral of this particular piece is that although the message is inherently positive and should be applauded, data must be available to ensure that the correct costs are recovered. This is just one example of data that is very difficult to collect and evidence with paper processes and where using mobile devices will improve the system. MIA collects, evidences and analyses all data passively and presents it as part of our analytics dashboard, so a Trust can easily drill down into their own data and identify any areas for improvement. As the renowned statistician W. Edwards Deming said, "Without data you're just another person with an opinion."

If you think your Trust or organisation may be missing out on revenue because of inefficient paper processes or loss of data please visit our website or arrange a MIA Maternity demo to find out more.